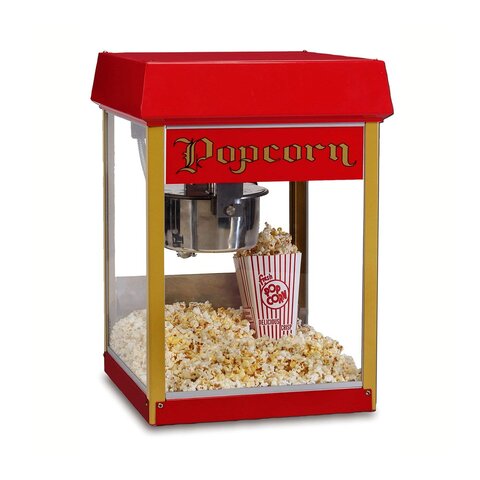 POP CORN machine rental




Available Booking Options For Residential Deliveries

| | |
| --- | --- |
| All Day | $78.99 |
| Weekend Special+30% | $102.69 |

*Weekend Special Rentals are only 30% more for the whole weekend! We will contact you on Thursday to arrange a delivery time for Friday and once we deliver, we will not pick it up until Monday!



Introducing the ultimate recipe for turning any event into an unforgettable experience - Bounce Genie's Popcorn Machine Rental!
🍿 Picture this: The scent of freshly popped popcorn wafting through the air, the delightful sound of kernels bursting into fluffy white clouds, and the excitement of your guests as they indulge in this timeless and delectable treat. When you choose Bounce Genie for your popcorn machine rental, you're not just getting a machine; you're inviting an entire carnival of flavor to your event.
🎉 Whether you're hosting a birthday bash, a corporate event, a fundraiser, or a casual get-together, our popcorn machine is the perfect addition to elevate your occasion. This is more than just a machine; it's a catalyst for smiles, laughter, and nostalgia.
🌟 Why Choose Bounce Genie's Popcorn Machine Rental?
1. **Unparalleled Freshness:** With our top-of-the-line machine, you'll be churning out popcorn that's hot, fresh, and absolutely irresistible. Your guests won't be able to resist the mouthwatering aroma!
2. **Endless Flavors:** We provide a variety of popcorn seasonings, from classic butter and salt to gourmet options like cheddar cheese, caramel, and spicy jalapeño. You can customize your popcorn offerings to suit any palate.
3. **Eye-Catching Presentation:** Our popcorn machine is not just a taste sensation; it's a visual spectacle. With its old-school charm and classic red and white design, it adds a touch of nostalgia and style to your event.
4. **Easy to Use:** Don't worry about complicated setup or operation. Our friendly staff will deliver, set up, and demonstrate how to use the machine so you can focus on enjoying your event.
5. **Affordability:** Bounce Genie offers competitive rates and flexible rental packages to fit any budget, making it an easy and cost-effective way to add some magic to your gathering.
6. **Versatile Application:** Whether you're organizing a family reunion, a school fair, a movie night, or a product launch, our popcorn machine adds an extra layer of excitement, ensuring your event stands out.
🌈 Turn your event into a sensory wonderland with the tantalizing taste and smell of freshly popped popcorn, courtesy of Bounce Genie. Our popcorn machine rental is more than just a snack; it's a ticket to an extraordinary experience that your guests will remember long after the event ends.
📞 Don't let your next gathering be ordinary. Contact Bounce Genie today to elevate your event with our popcorn machine rental. Popcorn lovers of all ages will thank you, and your event will go down in history as a truly unforgettable celebration!