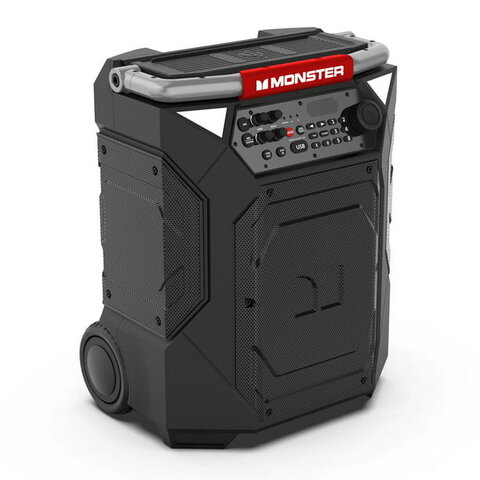 Bluetooth Party Speaker with Microphone (INCREDIBLE SOUND when you pair two together)




Available Booking Options For Residential Deliveries

| | |
| --- | --- |
| All Day | $65.00 |
| Weekend Special+30% | $84.50 |

*Weekend Special Rentals are only 30% more for the whole weekend! We will contact you on Thursday to arrange a delivery time for Friday and once we deliver, we will not pick it up until Monday!



Introducing the Bluetooth Party Speaker with Microphone - the ultimate sound machine for your next party or event! With its powerful and crystal-clear sound, this speaker is sure to impress your guests and keep the party going all night long.
But what sets this speaker apart from the rest is its ability to pair with another speaker to create an even more incredible sound experience. With just a few clicks, you can connect two speakers together and enjoy a fully immersive stereo sound that will blow your mind.
And if you're looking to add some karaoke fun to your party, the included microphone allows you to sing your heart out and become the star of the show. With its easy-to-use controls and sleek design, this Bluetooth Party Speaker with Microphone is the perfect addition to any gathering. So what are you waiting for? Get ready to turn up the volume and let the good times roll!
1. Easily connect your phone or tablet to the music you enjoy and get the party started!
2. Easily pair two speakers together for a surround sound. Or place one indoors and the outdoors to keep the music flowing.
3. Microphone included so you can either sing with the music or make important announcements!
4. You can't have a party or event without music... This Bounce Genie speaker makes setting up the music EASY!